This "food and shoes" segment is working out for me pretty nicely. Blue Huf Satin Sk8-His. Flashy and classy.
My sneaker keychain is dead. Adam is lonely.
We celebrated Paolo's 24th birthday with a strawberry ice cream cake with white cake on top and blue frosting. This was probably the best ice cream cake I ever had with the combination of those flavors.
My tongue/teeth match my shoes.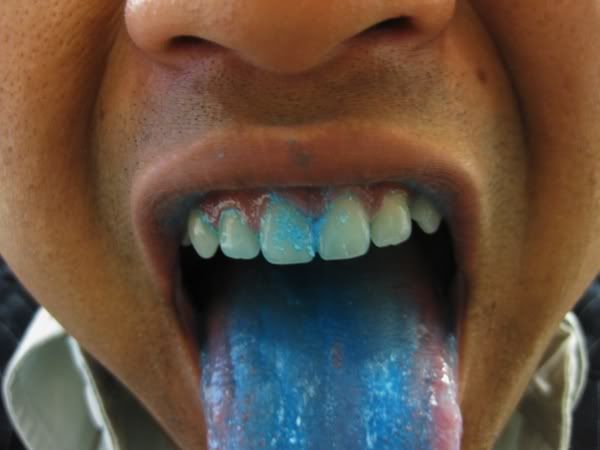 Pictures from the overnight trip to SD up later!