No fancy dSLR for this picture.
The 2001 retros > the 2008 CDP retros.
I got dinner with Diana who just got back into town from Hawaii. We caught up on each other's past week and whatnot. I was really happy to finally have some popcorn chicken though! It's like the plate was smiling at me and saying, "Welcome back!"
She bought this pretty cool keychain!... for herself... fail.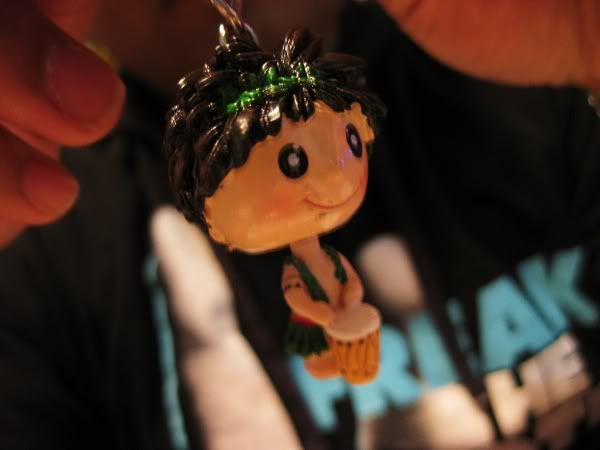 Okay seriously, no more eating like crap!