We've had a few sneaker days at work during the past 2 weeks and I couldn't be happier. Yesterday I rocked these. Peep the Univ zipper pull lacelocks! Well I guess you can't really see em. Sorry.
Later that night I went to Stephen's house. His mom bought a new foldable motorbike scooter which didn't really come with instructions. We spent a little time putting it together. And failed.
Someone's been working out... YEEOWWWWW!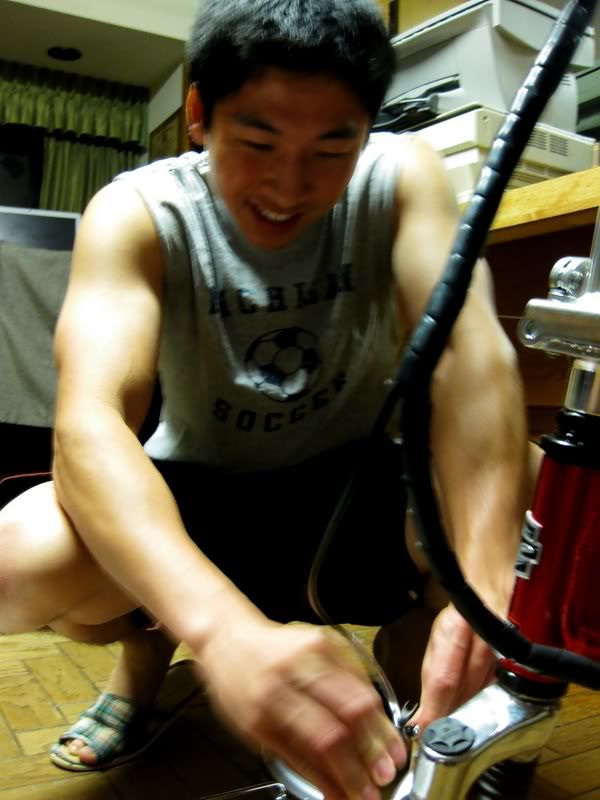 Played a few games of 21 and 2-on-2 with Stephen, Bryan, and Cesar. Hopefully we'll be doing this more often.