Yesterday was just nonstop. After the shoot with LTB, I took a quick nap. There were 2 family dinners that night for my Ninang Razel (my godmother), and for Mark ("cousin", son of my godmother). Basically this meant great homecooked food all night!
I first went to the Pangans house. They were basically my second family growing up since we lived 4 houses away from each other in Fullerton, and moved to Anaheim Hills together in 1990. Jennifer is a year younger, and Jeremy is two years younger. Through thick and thin, family till the end.
Crunch cake!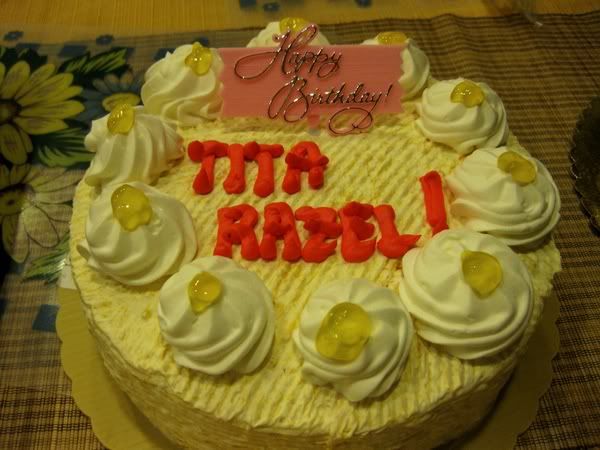 Wow that's a lot of cakes...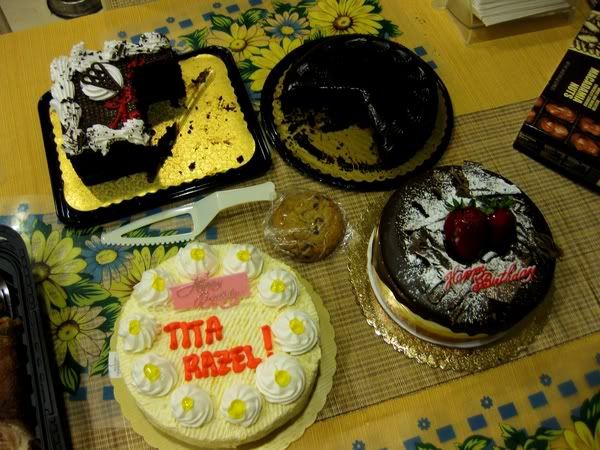 Purple plaid crew.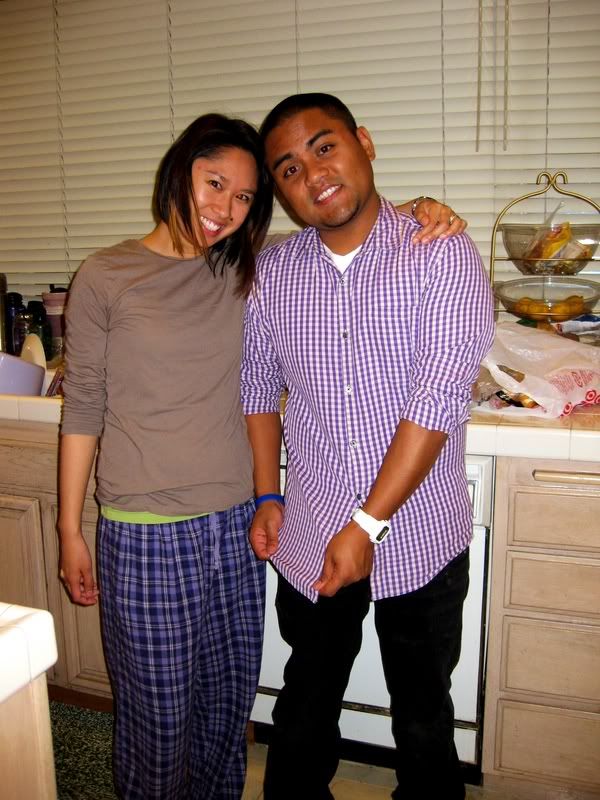 Jeremy! Congratulations again. The date's coming up!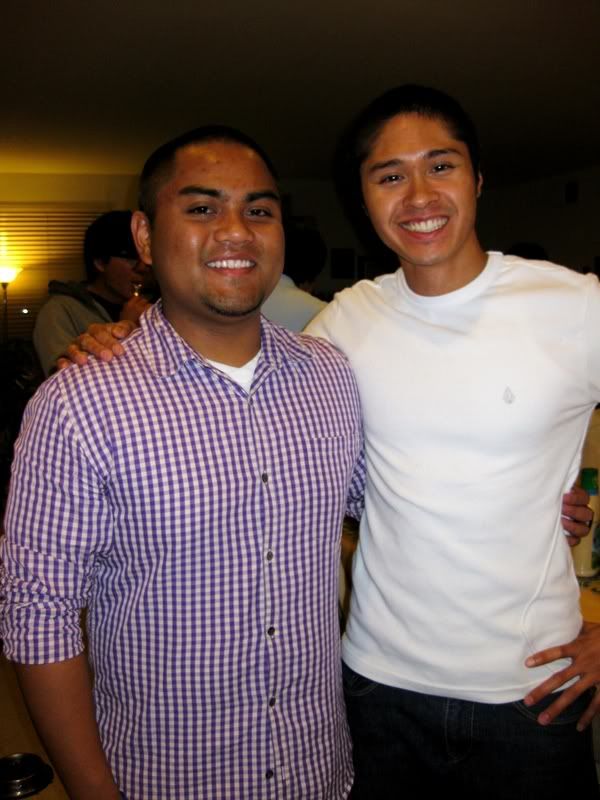 Tito Bong is the coolest.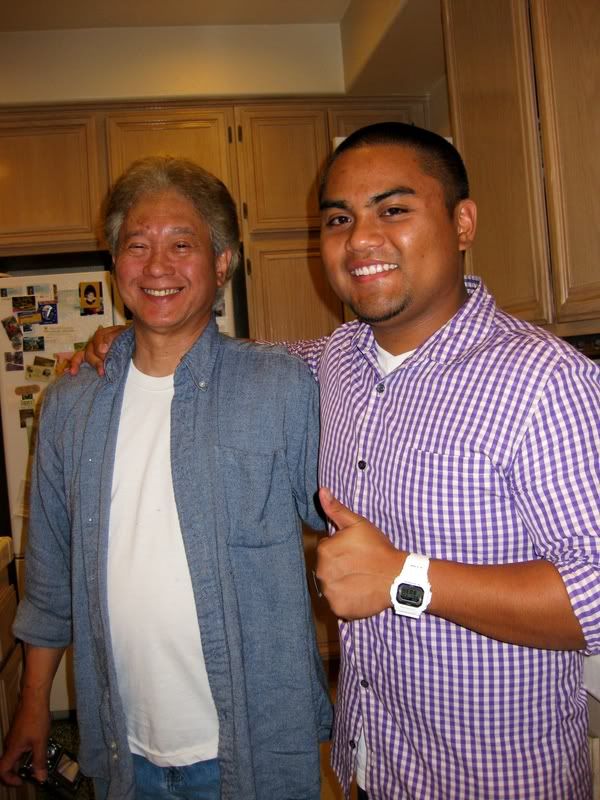 Happy birthday Ninang!
The Kaiklian's and my parents were also in attendance for dinner.
Lots of jam sessions going on in here. How many different instruments can you find?
Then I drove over to Yorba Linda to the Contreras household for Mark's birthday. They've also been my second family since we all grew up together since the early days in Fullerton. Ninong Zee had some guests over as well and they made some BBQ. More food! And I spy my brother somewhere in this picture...
Watamelonz!!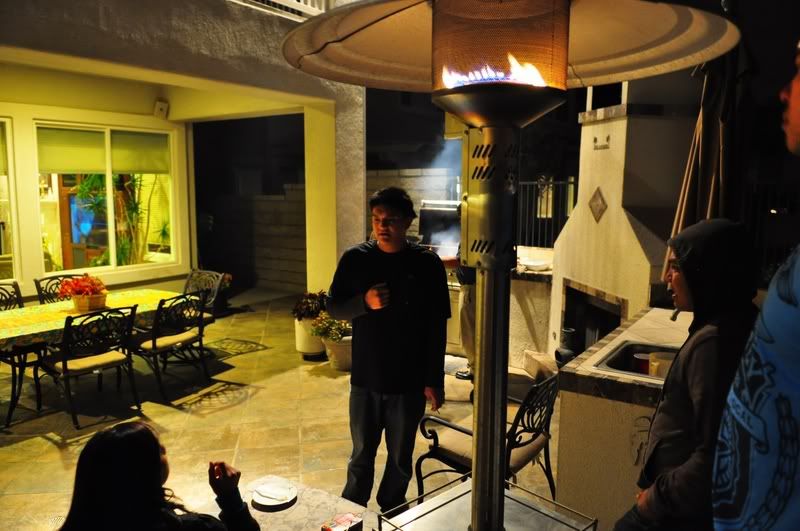 Jensen trying to stay warm outside.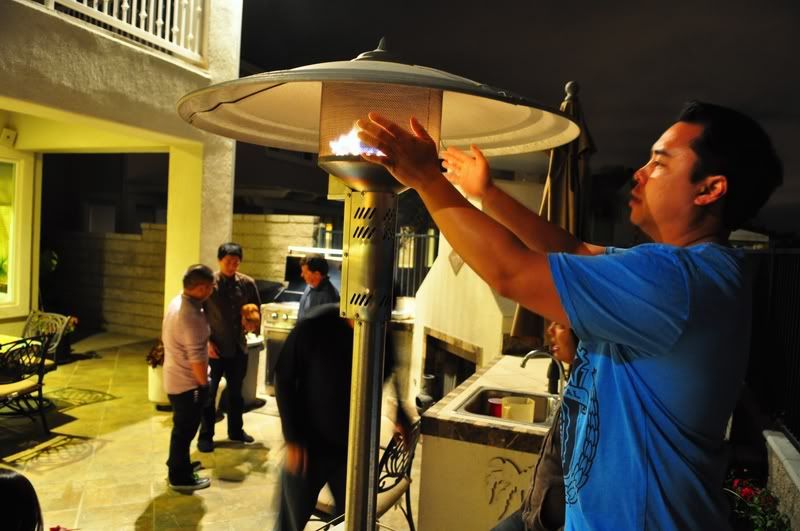 ::drools::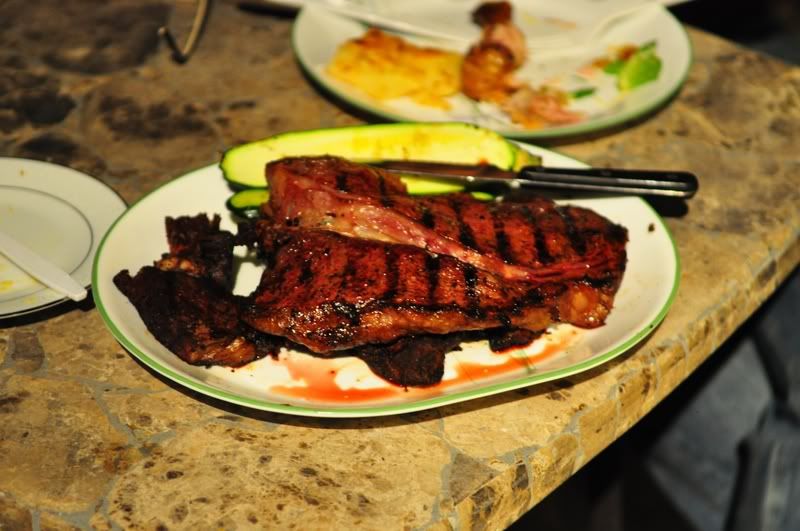 Mark's dog, P Nut. Not only is he training to be an
airport security dog
, he's also training to be a cock fighter. I remember watching a few cockfights when I visited the Philippines as a kid. P Nut definitely has the fighting form.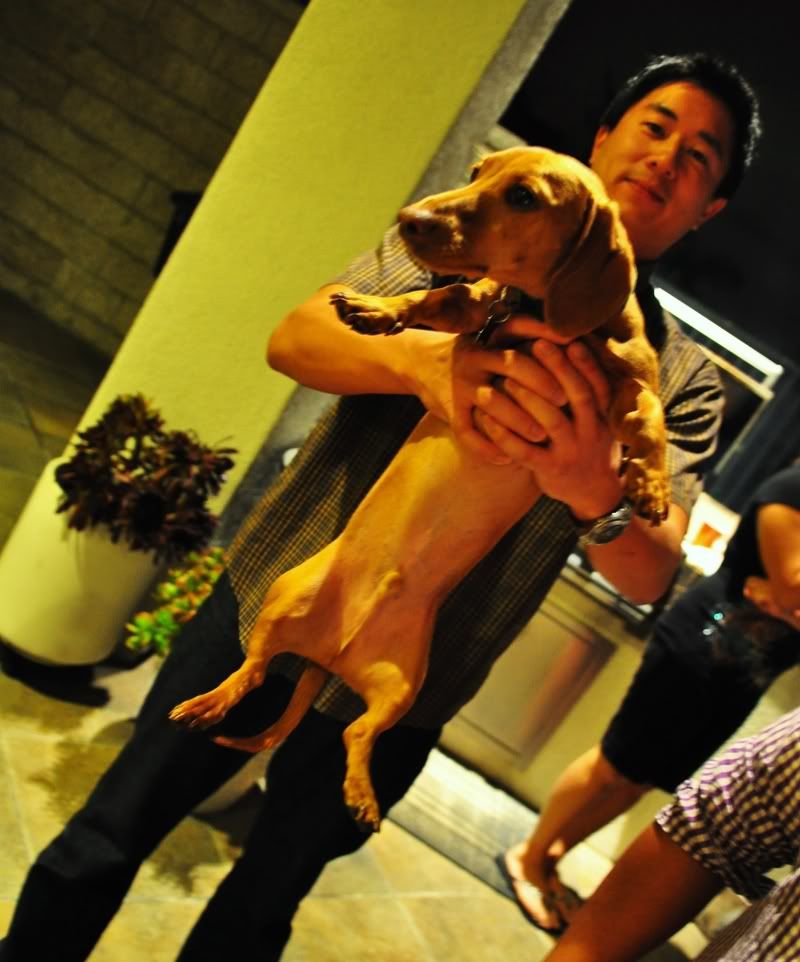 Happy birthday Mark!