Happy Easter! I wore the most pastel-like shoes yesterday: Blue Supreme dunk high samples. Brian rockin' a pair of Haze dunk lows.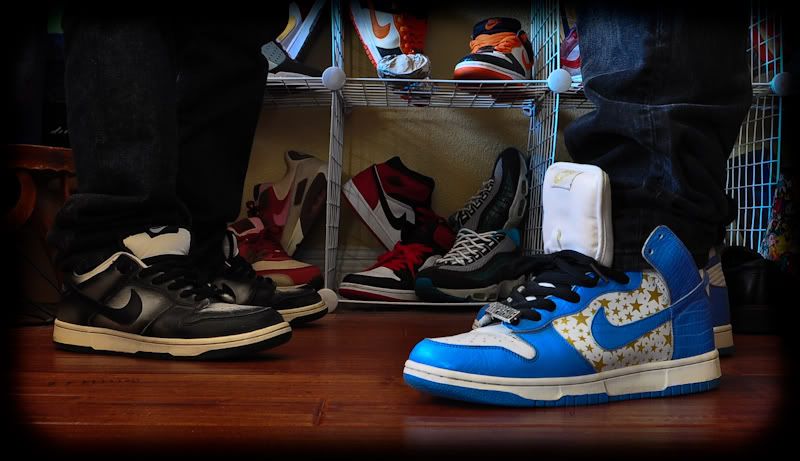 DontEvenJerk!
So our first official day off the no-meat/soda diet (yea I know I cheated on the meat a little the day before). Brian and I were definitely on the same page: Carl's Jr. The latest and greatest creation was is the Bourbon Burger which was a patty with lettuce, tomato, swiss cheese, bacon, onion straws, and bourbon sauce. Money. We of course upgraded to the six-dollar portion size.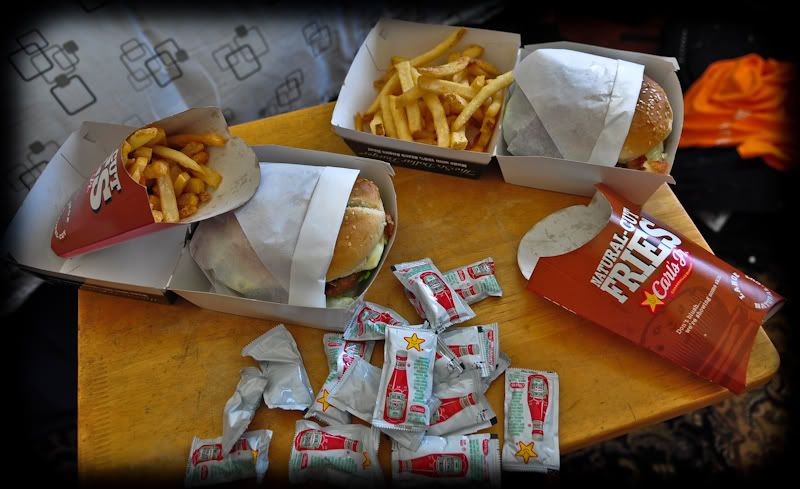 This was a knockout punch. I gotta have this again!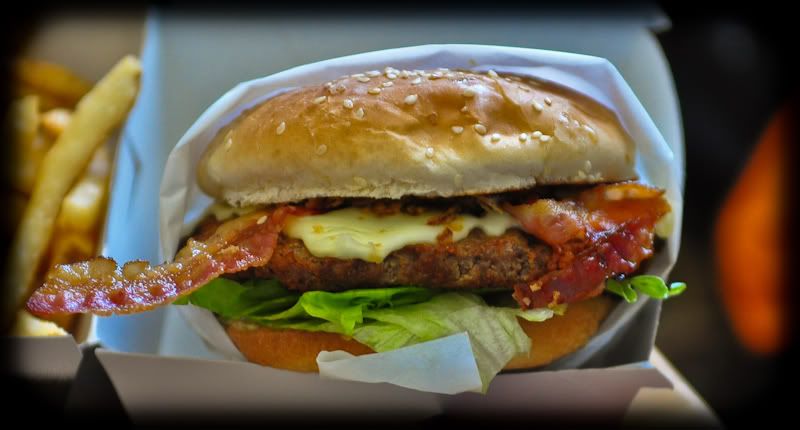 We were supposed to go to dinner at Wood Ranch too, but this meal was enough for the rest of the day. Brian also got me a shirt from work.
Go ahead. I'm waiting...