I met up with some college buddies for some drinks and eats on Tuesday. First off was happy hour at Yardhouse Brea with David and Christine (and 2 of David's classmates). No pictures taken, but Yardhouse has now moved the beer menu to the front, and it's now sorted by type. FINALLY!
Then we headed to Orange to check out a BBQ spot that Christine heard about in the LA Times called Scottie's Smokehouse BBQ. It's a little over a mile away from the Orange Circle.
We got there a little early as recommended, and waited for Phil to get off work. We decided to get another drink at Pancho's next door.
$3 pints are great in my book! This spot also had a great selection of beers on tap. We didn't expect that from this hole in the wall joint.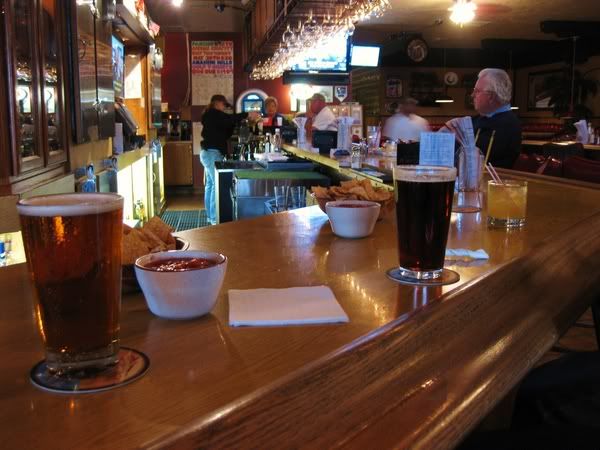 Phil, David, Christine. UCSD Crew in full effect!
Now that Phil was here, we went next door to the BBQ spot. Very friendly service and the food was pretty good. I somehow inhaled 2 beers and chips and salsa before this huge meal. I got the pulled pork sandwich which was also topped with coleslaw. Mac 'n cheese on the side and a soda for $8. Not bad!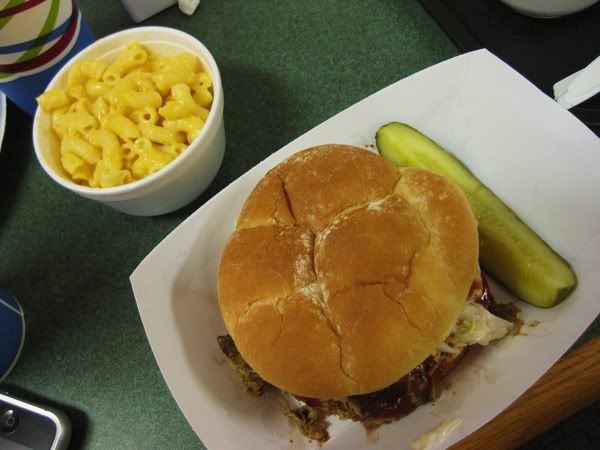 David's a food blogger as well. He likes to hit up the little spots. I'm glad we got to do this. Check his blog
HERE
.
Meat week continues. I tried the ribs and sausage from Phil's and Christine's plates and that was pretty good too. My body must seriously be hating me for abusing it right now. I'm sorta over this meat thing now.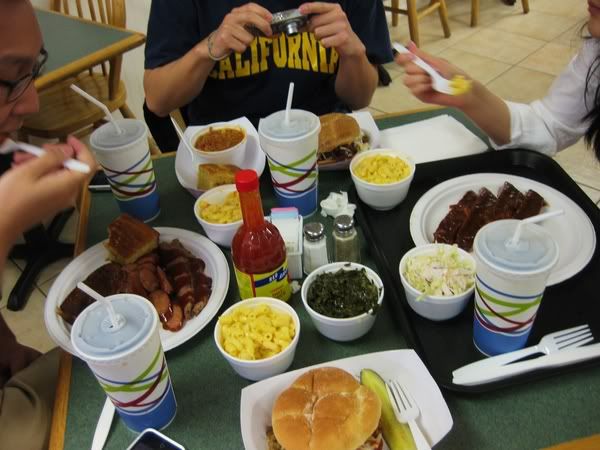 I still can't believe we ate all that junk. Mud butt.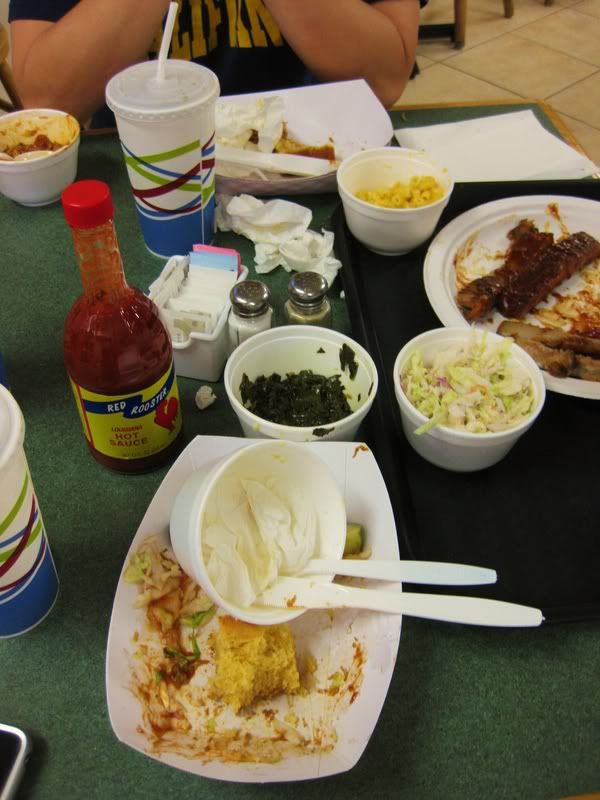 We also got peach cobbler! I needed a wheelchair to get back to the car. I was so bloated.
We then decided to just check out a coffee shop at the Orange Circle called Lucca's. They're giving away a Vespa!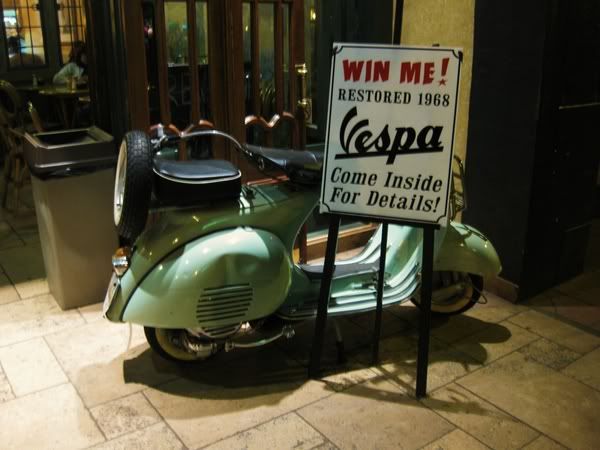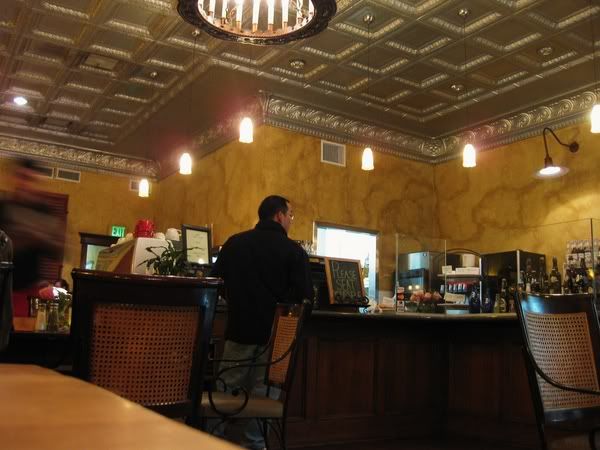 I really like this spot. All the tables are unique, but all have the same antique home feel to them. Probably because 50% of the shops at the Orange Circle are antique and furniture shops.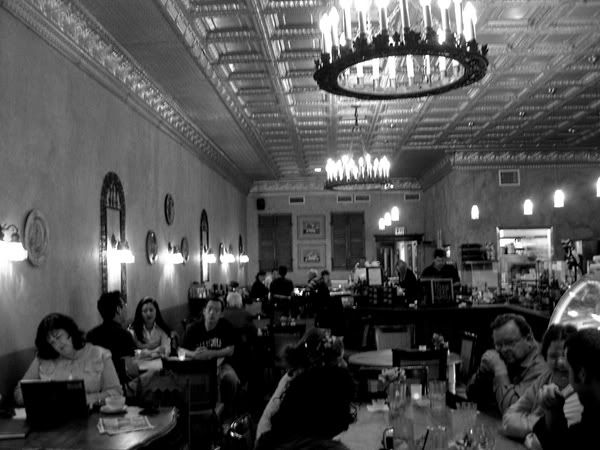 Reminiscing about our freshman and sophomore years at UCSD. Roosevelt College or die. MMW was the sh*t.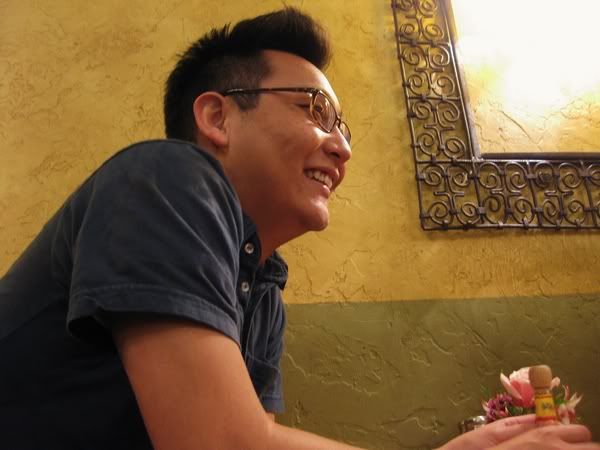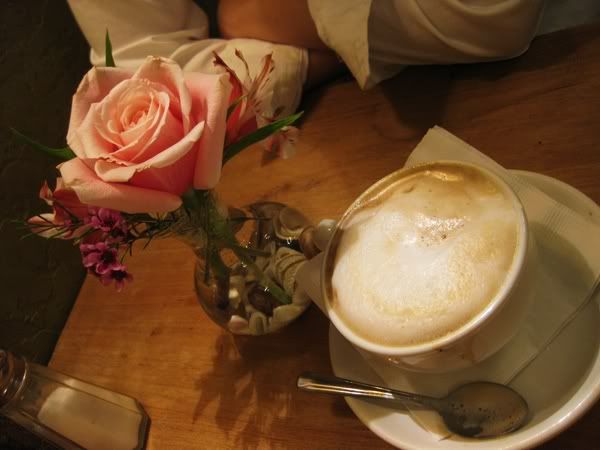 More UCSD hanging out to come!