Today at work Philip made some BOMB-ASS baklava from scratch. Very delish. Thank you sir.
I got this via inter-office envelope at work today.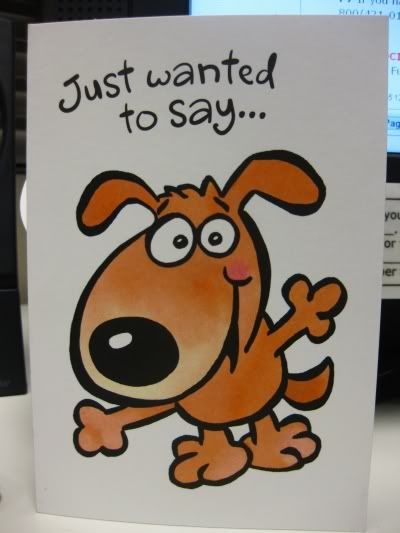 Aww a card from Lizel! I can't believe it was exactly 2 years ago that we met and started working together. We've been homies ever since. Like it was fate. And 2 years vested in our retirement plan. 4 more and we're fully vested!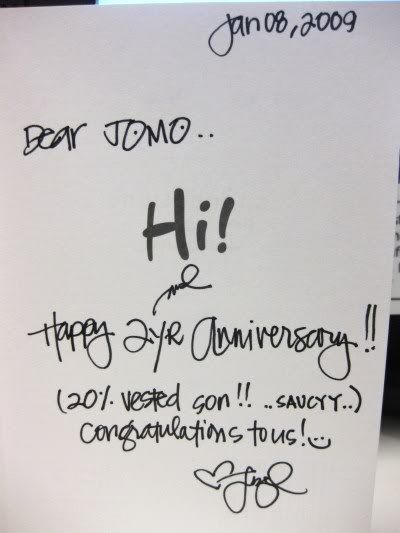 Happy 2 Years!