As of 12:00pm EST January 20, 2009.
Photos and captions courtesy of
The New York Times
. Click the photos for full size images.
"As I prepare to assume the presidency, yours are the voices I will take with me every day I walk into that Oval Office," Mr. Obama said, as people in the crowd climbed trees to try to catch a glimpse of him.
Barack Obama approached the podium for his swearing in as the 44th president of the United States on Tuesday.
A supporter in Kogelo, Kenya, the village where Mr. Obama's father lived and where his step-grandmother, Mama Sarah, still resides.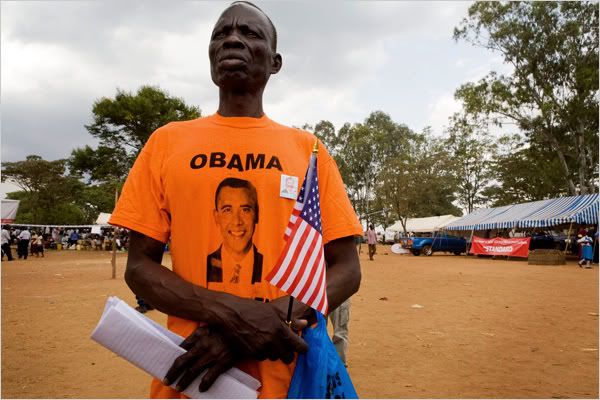 The Capitol and crowds for the inaugural cermony.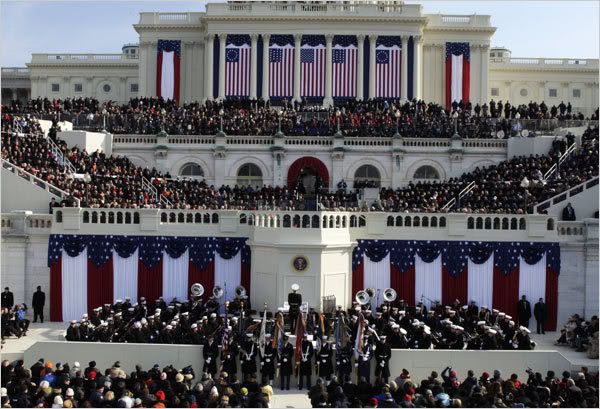 Barack Obama is sworn in as the 44th president of the United States during a ceremony at the Capitol by Chief Justice John Roberts.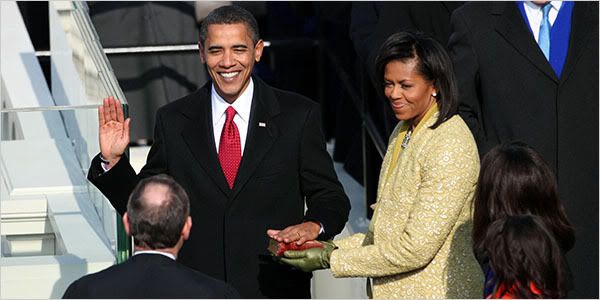 Millions crowded into the mall to watch the ceremony.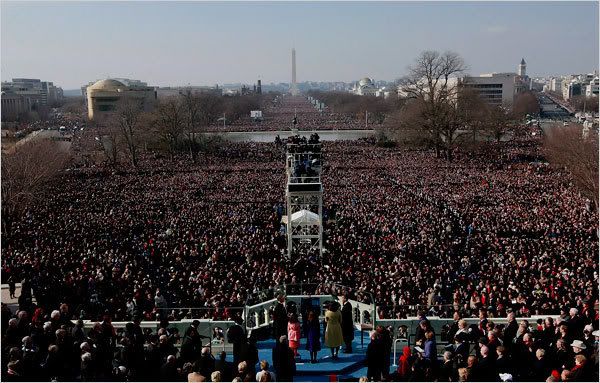 The Obamas and Vice President Joe Biden and his wife, Jill, bid farewell to George W. Bush and Laura Bush as the former president left the U.S. Capitol by helicopter after the ceremony.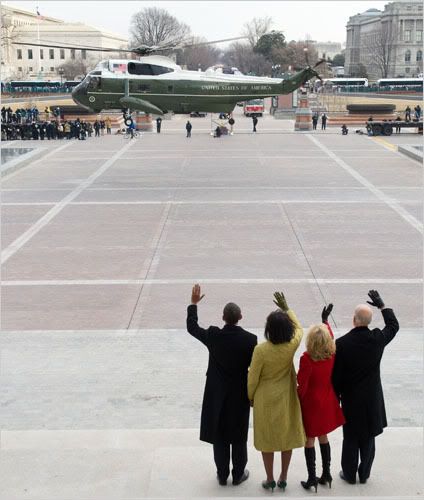 What is required of us now is a new era of responsibility -- a recognition, on the part of every American, that we have duties to ourselves, our nation and the world, duties that we do not grudgingly accept but rather seize gladly, firm in the knowledge that there is nothing so satisfying to the spirit, so defining of our character than giving our all to a difficult task.

-President Barack Obama,
Inaugural Address 01/20/2009
A time for change is here.