I'm helping the homies of
5&A Dime
sell
this rare pair of Coraline Nike Dunks
.
This pair of 1 of 100, and was never released to the public. This pair features the oversized button lace accessory.
The efforts of hundreds of talented people have come together to create this incredible gift for you and a very select few to celebrate Laika's first full-length animated film, Coraline. The Coraline Nike Dunks would not be possible without Neil Gaiman's story of an alternate world; the vision of Henry Selick, the director of The Nightmare Before Christmas; the generosity of Phil Knight; and the inspiration of you and your work. True to the film's unique, handcrafted style, the high-end canvas upper features a turned edge and the back visible seam is hand-sewn, ensuring each pair has a unique, bespoke feel. The tonal contrast in materials and subtle, hiddent details--not to mention the glow-in-the-dark sole--reflect the film's sense of curiosity. The oversized buttons were designed by Henry Selick, and only exist on 100 pairs. The same artists who worked on the movie created the relics for these unique boxes.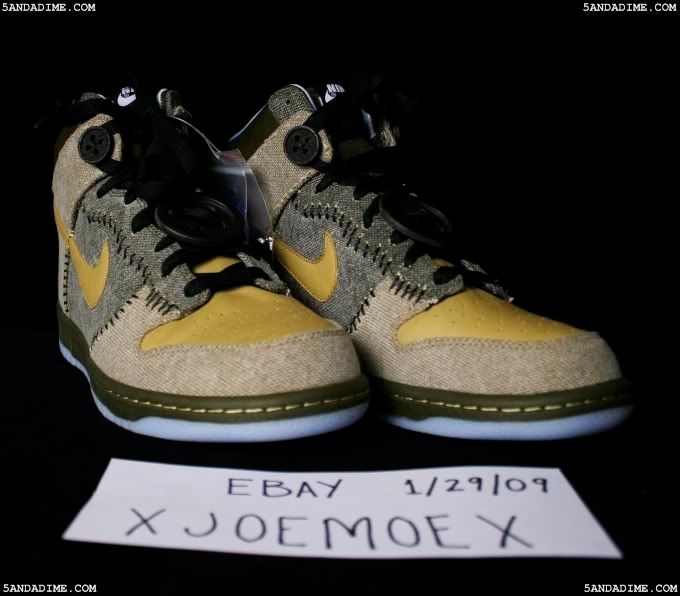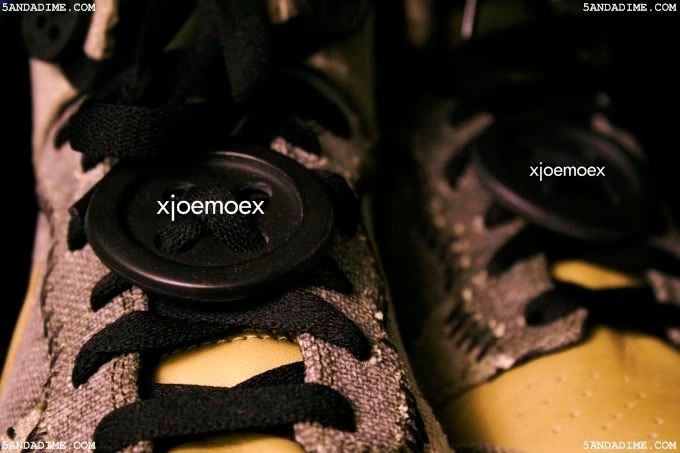 If you know anyone interested direct him/her to the listing:
MY EBAY AUCTION
If these were a 9/9.5 they'd be mine.