Yesterday Stephen's friend, Bryan came into town from Michigan/Chicago. He's gonna be living with Stephen for the next 7 months until he starts law school. So basically Bryan gets a free place to stay, and Stephen gets to finally have a roommate around. Win win. Welcome to Anaheim Bryan aka 2.0.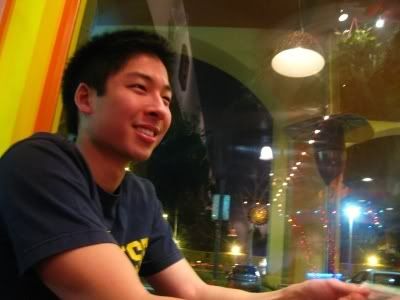 We went to Guppies to celebrate. Welcome back from Dubai dude.
Hi.
Popcorn chix.
Our order took over 30 minutes to come through. So they brought us free butter brick toast with coffee ice cream. WIN WIN WIN!
Stephen 2.0 is ready to rip this town a new one.