With our hotel reservations booked and our group still deprived of sleep, we got to the city as soon as possible.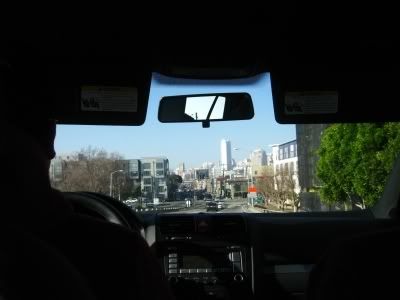 The JW Marriott.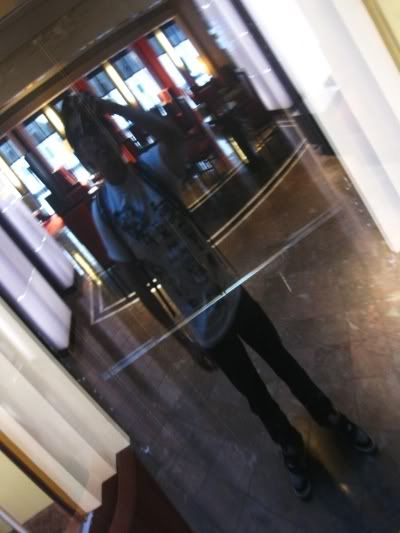 21-story skylight. Nice.
The cheapest rooms here cost $250 a night. We got the upgraded Olympic Suite, FOR FREE. Tokyo Drift on one screen. SportsCenter on the other. Nice.
24-hour butler service. Nice.
(When in Rome...) Homosexuality. Nice.
After we settled in, Brian and I went shopping around with Bruce.
The Hundreds
store was right across the street. We ran into Renji who's a regular member on
NSB.org
. We figured we'd run into somebody out here.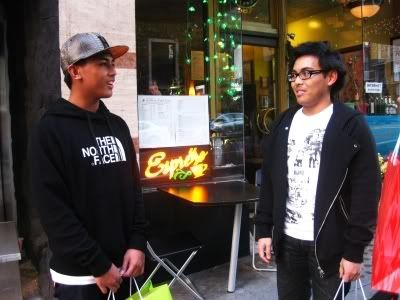 We also hit up Niketown which was a block away.
Some of the pickups. Bruce and his Hundreds tee. Jasmine and her shoes for Lindsay's wedding. Brian and his Adam Bomb pillow.
For dinner, we ate at Nob Hill Cafe which was only 5 blocks away, but up a super steep hill.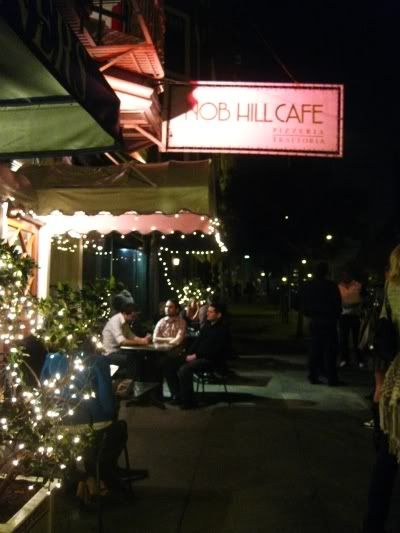 A nice little Italian bistro.
Bryan, Stephen, Brian, Ming, myself.
The food was exquisite. It came out hot and fresh.
Margherita pizza with a healthy serving of pancetta. One of the best pizza's I've had in a while. We chose this spot based on Yelp reviews. Yelp comes through!
Thanks Bryan for adding to the collection.
Here's that super steep hill we had to walk up. The walk down was much easier.
I love the city.