After dinner we went to the liquor store and got some drinks for the night. Ming was only going to kick it for a bit as he had to get up early for a hike. Plus, he only had shorts and sneakers for the night.
Bryan played bartender for a while. He made Whisky Green Teas which is basically green tea and whisky. It's like mixing Asia and America to make an Asian-American drink. It was pretty good.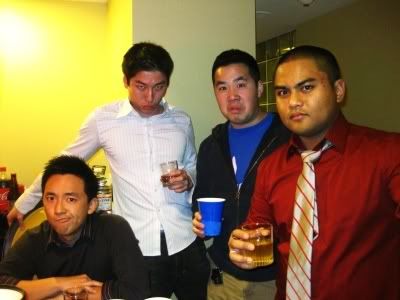 Stephen tried to be a bartender too. Here's his... cranberry, vodka, whisky, green tea mix, better known as: a... Cransky Green Vodka... This was pretty gross.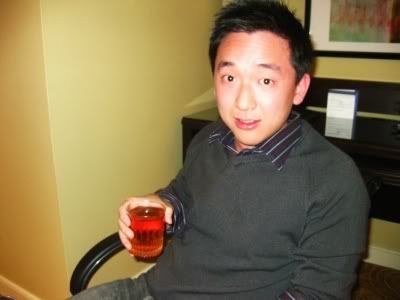 We used one of our tables (which looks like a giant jigger) as a cooler. Coors light and a lone Fat Tire for myself.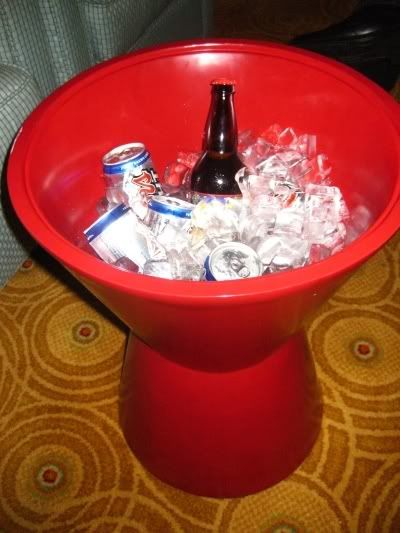 We somehow convinced Ming to come out. My brother didn't really want to go to a club anyway. So we put together an outfit for Ming. Here he is squeezing into Stephen's pants, and Stephen squeezing into Brian's pants. It's hard to suck in an extra 2 inches around the waist, so we used the girls' trick of lying down and buttoning the top.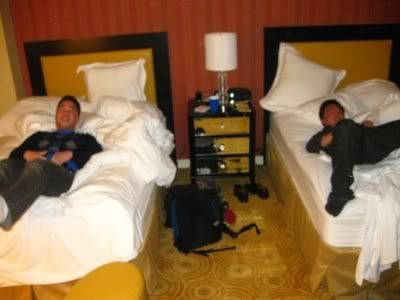 Ming rocking Brian's argyle v-neck, Stephen's jeans, and my shoes (I used my brother's pair). Very metro!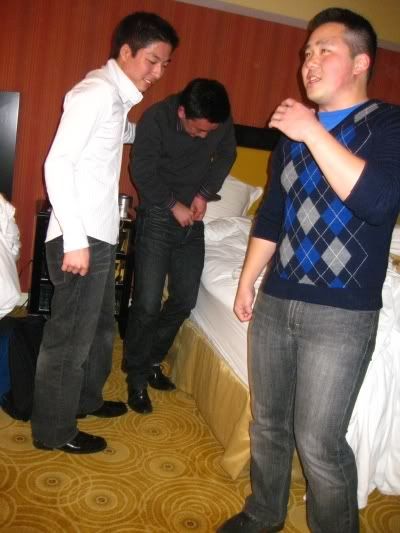 We head over to Le Colonial which was around the corner. Having a room next to the club is very convenient. Linda and Teherra in the back. Bryan looking epic.
We get into the club which is absolutely packed. Everyone was also a good 4 inches taller than me. I lose. The music was still good though, and you gotta make the best of it.
Sharing is caring.
The little klepto strikes again. Stephen walked out of the club with this heavy-duty steel pitcher.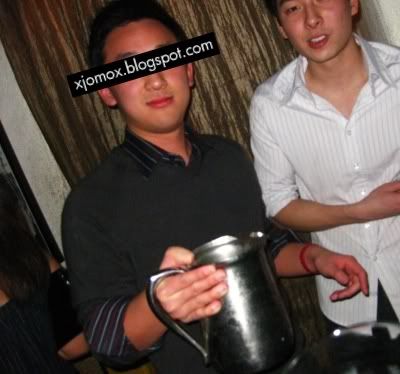 Back up to the room. Marcus, Stephen, Bryan, Teherra, Ming, Linda. Good meeting you people!
We got back to see Bruce and Jasmine chillin with my bro. They had dinner and drinks with Lindsay which was why they didn't join us earlier.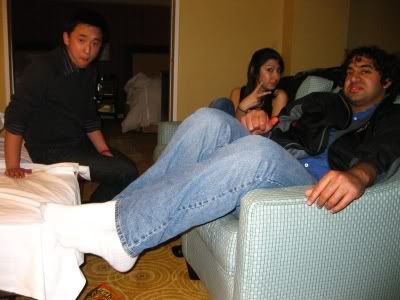 Sobering up.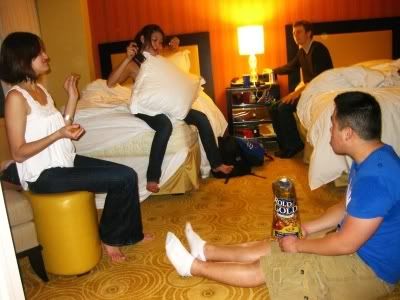 Not so sober...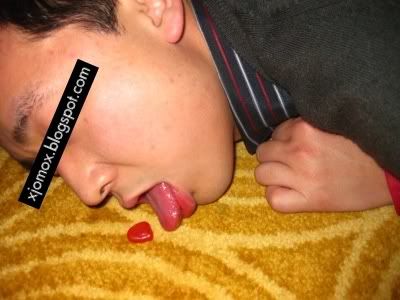 Really not sober.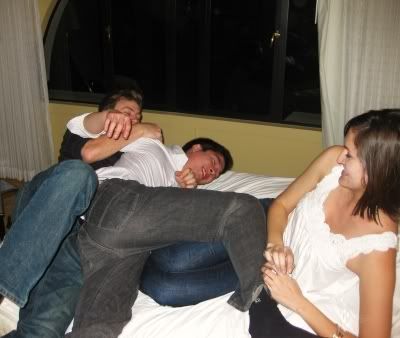 Stephen manned up though and brought back a late night pizza. Thanks dude.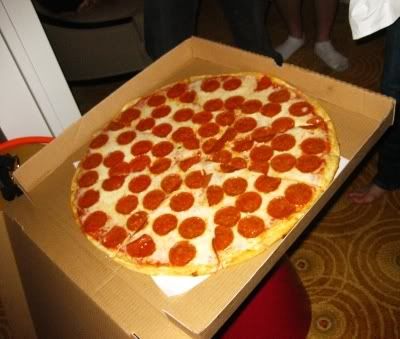 The next day we packed up our things and headed back to socal. Some of my pickups include the new Kobe IVs, and 2 shirts from Huf.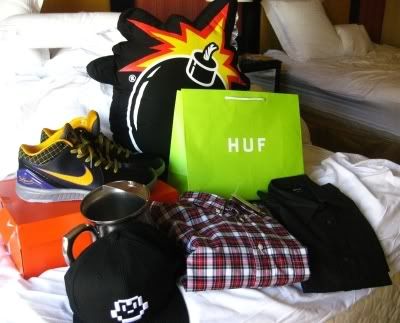 Carpe Diem
. Seize the day.
And I wore these all weekend. Max Schaaf Mountain Editions.
The trip back was just as quick as the trip up. A quick stop at Taco Bell.
Thanks again for Stephen for letting us use his car and Marriott points for this trip. It wouldn't have been possible with out them. Thanks to Brian and Bryan for coming up for the fun too. Happy Belated to Lindsay, my diseased lover.
Bruce asked if San Francisco will be the new Vegas for 2009. I'll be sure to make another trip sometime this year hopefully. But with that long drive and plane tickets being expensive? Nope.