First today's box scores.
Lakers 100, Trailblazers 86.
Knicks 100, Celtics 88.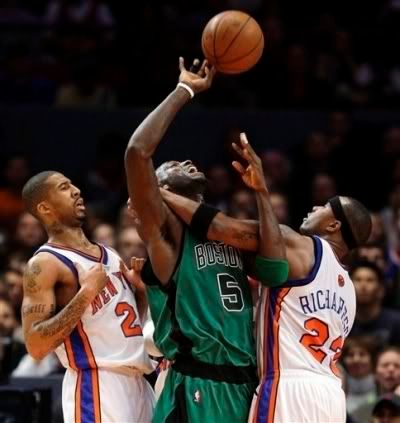 Boston how my ass taste?
And now the full length video of the NikeID commercial featuring Mike Epps, DJ AM, and Kobe Bryant. The premise: H-O-R-S-E for kicks. (And I just recommend clicking the actual video and watching in HD.)
Among the sneakers in the pile are Orchard Street Dunks, De La Dunk His, Futura Blazers, Espo AF2s, Undefeated Dunk His, Undefeated AF1, Cartoon AF1, Paris SBs, Back to the Future Hyperdunk etc etc etc...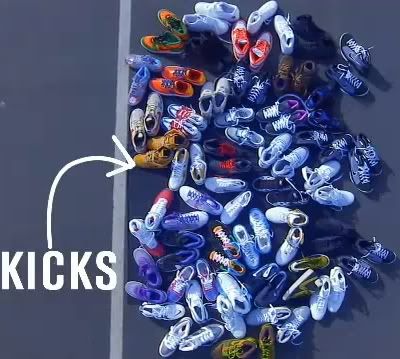 Entourage AF1.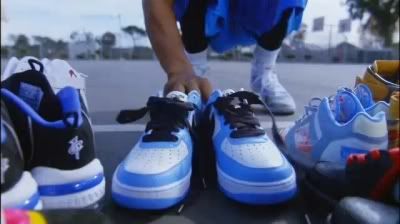 Air Yeezy. Are these really coming out??
The promo is that only 24 pairs are released each day on the NikeID website until the end of January. If I were to make a Laker colorway...
Or a CP3 colorway...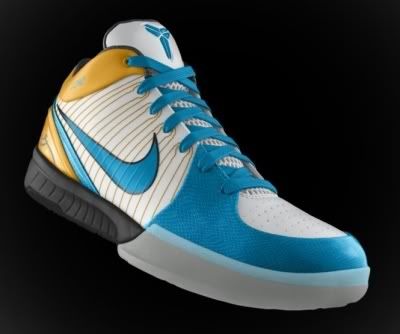 I've got 26 days to get mine...