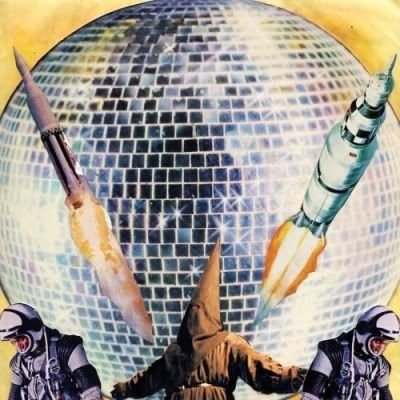 Source:
N.A.S.A. Myspace
"N.A.S.A., and their worldwide debut The Spirit of Apollo, is an ongoing creative collaboration between two lifelong music aficionados, Squeak E. Clean and DJ Zegon, and their friends, friends of friends and musical heroes.

While N.A.S.A. stands for North America/South America and contains a number of superstar artists from both coasts of the U.S., it is about as far from a tension-building geographical showdown as a record can get. Rather, The Spirit of Apollo was born with the righteous goal of bringing people together through music and art, and that is exactly what masterminds Sam Spiegel (Squeak E. Clean) and Ze Gonzales (DJ Zegon) have done."
Tracklisting:
1 Intro
2 The People Tree (ft David Byrne, Chali 2na, Gift Of Gab & Z-Trip)
3 Money (ft David Byrne, Chuck D, Ras Congo, Seu Jorge & Z-Trip)
4 N.A.S.A. Music (ft Method Man, E-40 & DJ Swamp)
5 Way Down (ft RZA, Barbie Hatch & John Frusciante)
6 Hip Hop (ft KRS-One, Fatlip & Slim Kid Tre)
7 Four Rooms, Earth View
8 Strange Enough (ft Karen O, Ol¿ Dirty Bastard & Fatlip)
9 Spacious Thoughts (ft Tom Waits & Kool Keith)
10 Gifted (ft Kanye West, Santogold & Lykke Li)
11 A Volta (ft Sizzla, Amanda Blank & Lovefoxxx)
12 There's A Party (ft George Clinton & Chali 2na)
13 Whachadoin? (ft Spank Rock, M.I.A., Santogold & Nick Zinner)
14 O Pato (ft Kool Kojak & DJ Babão)
15 Samba Soul (ft Del Tha Funkee Homosapien & DJ Qbert)
16 The Mayor (ft The Cool Kids, Ghostface Killah, Scarface & DJ AM)
17 N.A.S.A. Anthem
Release Date: Feb 17 2009
Can't wait for this one.