Today at work I got some goodies from some of my teammates. Mary gave me a game!
BLINK! It's like Speed and Uno put together.
A birthday card signed by my whole team. And funfetti cupcakes made by Philip.
The cupcakes are made out of the box, but Philip made the buttercream frosting from scratch.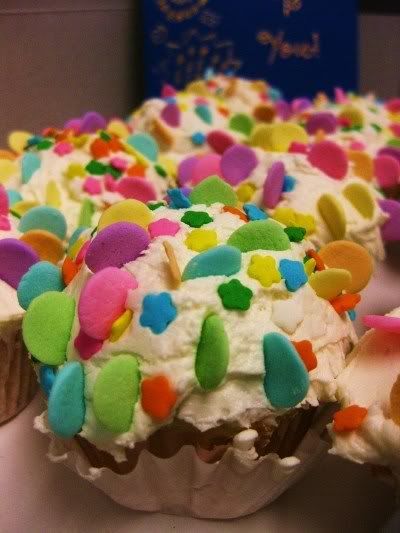 Thanks Team JDDF!