Apologies for the technical difficulties. I've gone with Photobucket Pro just for a few months and then I'll probably switch over to Flickr in the near future.
As I stated in the previous post, I went out last night but had no idea where or what I was going to be doing. Diana wanted to take me out for my birthday for some food and drinks. I tried to reschedule it for another night because I like to avoid going out on worknights too, but she said she was busy. On top of that she's tells me earlier that day that she had to be home sooner because of some family stuff and that we would just have to have a quick dinner. I was thinking to myself it's nice she wanted to take me out, but that she didn't really have to "surprise" me with dinner. ALL THE HYPE FOR NOTHING!
Sooo... Diana picks me up and tells me she wants to eat at ESPN Zone. Pretty weird since she's not into sports AT ALL, but if that's where she wants to go that's fine. We get to Downtown Disney and decide to just walk around and check out the other places to eat.
"Hey does House of Blues have food? Let's check it out." -Diana
From a distance I could see a small line forming. "They have shows here all the time. It's probably some local act." -me. Then I check out the menu outside to see if there's something I want.
"Hey Jomo, Boyz II Men is actually playing tonight."
"Oh wow! It's probably busy in there. Let's see where else we can eat."
"No. I'm taking you to the Boyz II Men concert."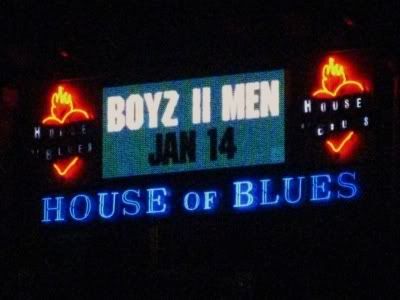 DIANA YOU LITTLE BUTTHEAD!
You really didn't have to go this far. She said she actually tried to get me
this pair of kicks
, but without a doubt, this was way better is probably one of the coolest gifts/surprises ever. Boyz II Men was my favorite group growing up as a kid. (You know they were yours too.) And I've never seen them live in concert before so this was an extra treat.
After we got a quick bite to eat we got in line. We randomly saw Pauline whom I haven't seen since high school! My old junior prom date. :)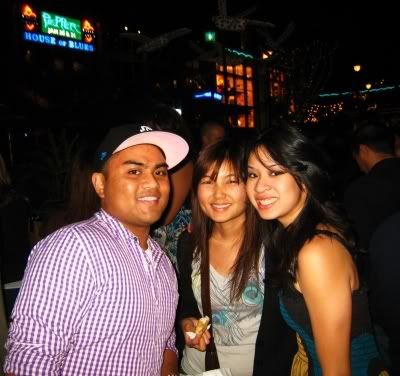 Diana's friends Nikki and Vien drove in from L.A. for the concert too. Nice face Nikkita.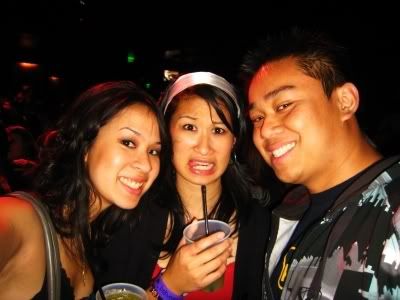 The opening act was Jupiter Rising who I've seen open for Lupe Fiasco before. They were pretty good.
Then the main event: BOYZ II MEN! They started their set with Motownphilly. They sang all of their classic R&B hits too. And I really mean all. These guys still got it!
And I didn't even know about their most recent album they released called
Motown, A Journey Through Hitsville USA
which is a grammy-nominated cover album of their renditions of some classic Motown hits. They had the
old school Motown dance moves
with the mic stand and everything!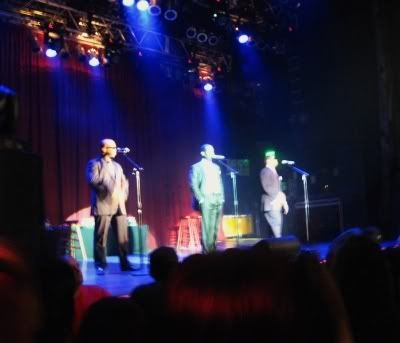 We definitely enjoyed the concert!
Thank you for nearly 20 years of great music.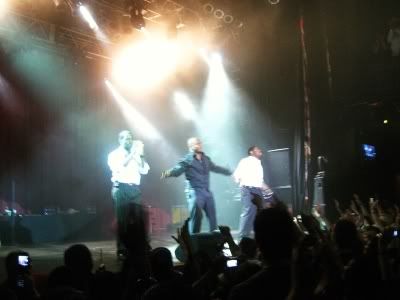 I was going to post some videos from the concert, but once again, Vimeo is wack. Please just check these videos that Pauline uploaded. Thanks Pauline!
On Bended Knee
Just My Imagination(Motown Remake)
Motownphilly
Afterwards we grabbed some ice cream.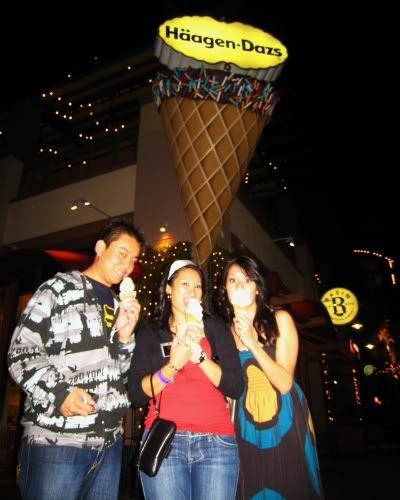 Thanks again Diana! You're the best.