Saturday night I got the invite from Casso to come out to Heat Ultra Lounge at the new GardenWalk in downtown Anaheim. I've been meaning to check this place out since I heard it's sorta taken the crowd away from DTF. One thing that I did like about this place was that the crowd in general was relatively short. Yay for me!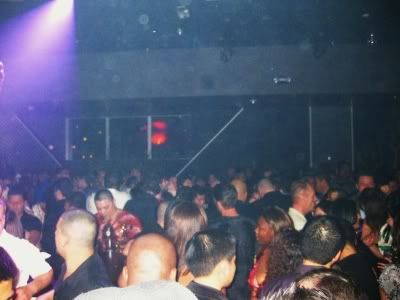 My lovely co-workers Lizel and Nicole.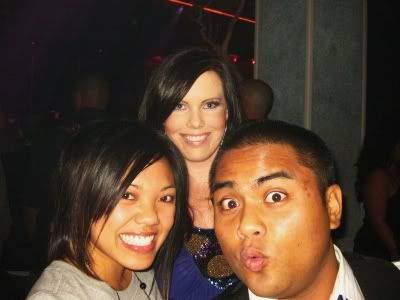 And my partner in crime Cesar. No he's not stoned. Thanks for buying me an AMF instead of getting me water at the end of the night. I hate you.
Get silly. Cesar, Lizel, Ryan.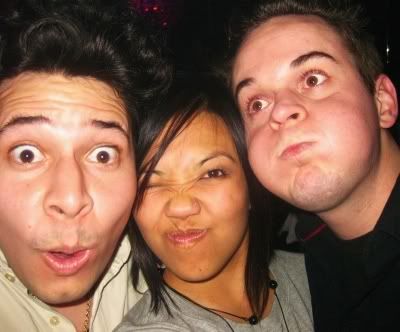 Fishface.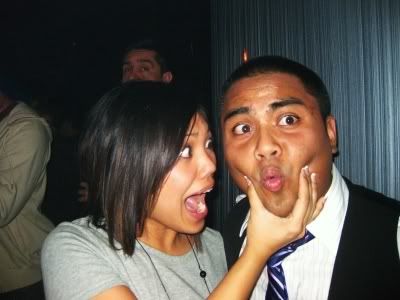 Danielle aka Beezie.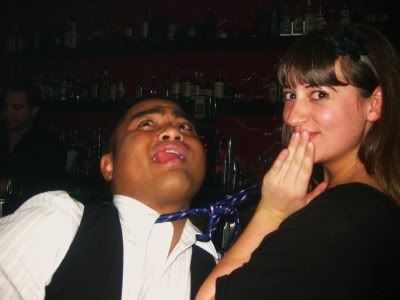 Kerri aka Beezie's Cuzzie. Don't mind my assistant
Lloyd
in the background.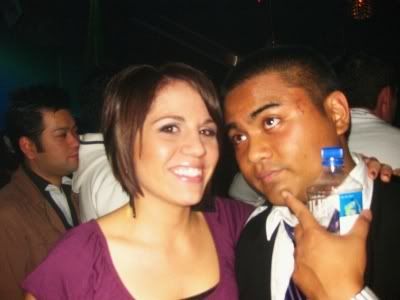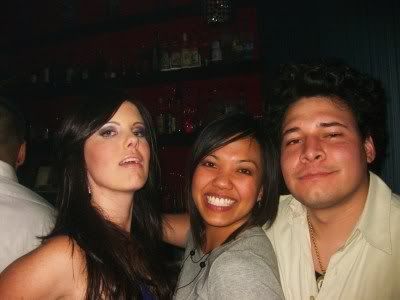 Casso's trying to rape my ear.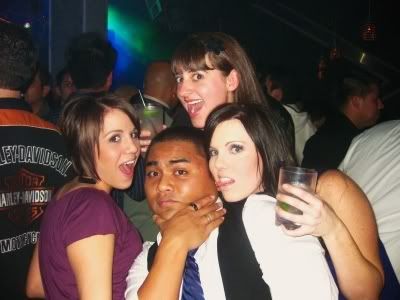 Ohh baby...
Some late food at J-Box and passed out at Cesar's house. Got up and drove home around 5:45am. The moon was still out.
According to Tristan
, this was the largest full moon of the year. It didn't look so big to me. But it's still pretty.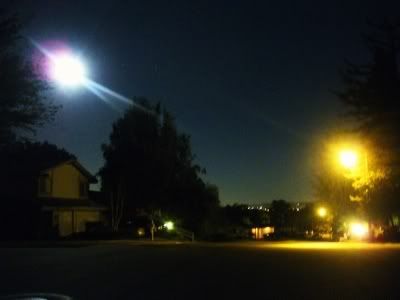 A mistake we made was not pre-partying somewhere else. The drinks were overpriced. The music was descent. Overall, a nice club that gets super packed at the end of the night.