Fresh.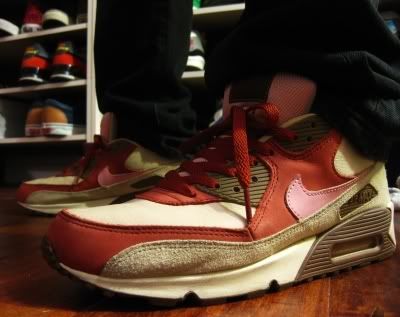 Went out to D&B's Irvine with Brian & Cesar tonight.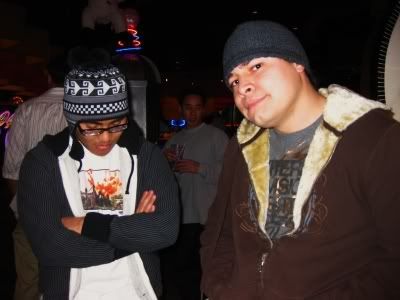 Brian if you ever decide to drink, I better be there dude.
Brian and I came out tonight because Hana is leaving for the Bay. She interviewed us about a year ago about our sneaker collections for a school film project. I'll be sure to hit you up when I'm out there Hana!
More drinks for me and Cesar. Tokyo Tea and Liquid Coke.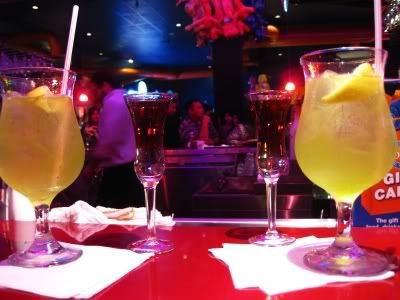 Today was also James Yonten's birthday, but he was in Big Bear with his other friends. Happy birthday James... Doesn't it look like we have pineapples floating above our drinks??
Sneaker circle. The drink is for you James. Come back from the slopes safe.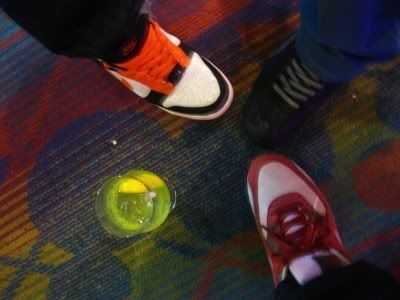 Chill night. Peace out peeps.