I've been rockin' the dunks these days.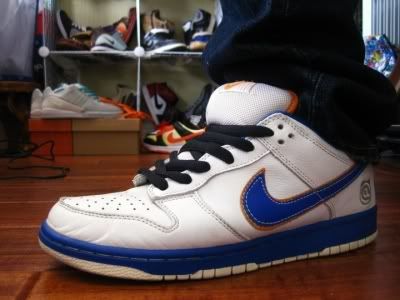 Also stealing Brian's room for one of his patented poses.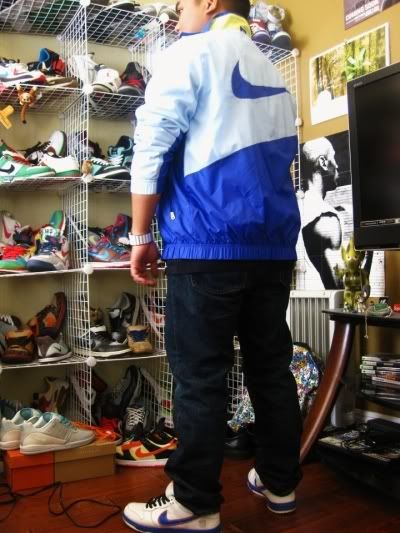 Michael invited a few of us over for part 2 in his series of house gatherings (
see part 1
). The plan was to have a potluck which was to be coupled with a discussion of today's current events. We at least got the potluck part right.
Brian making my strawberry lemonade. You have the recipe now dude. Make your own.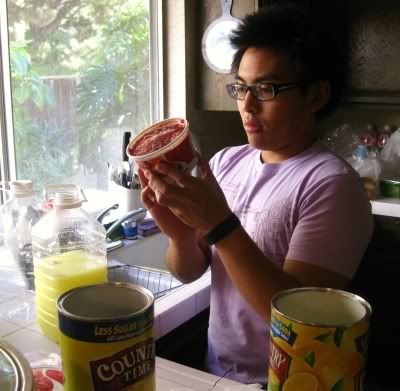 Making some chicken tender sandwiches served on pan de sal!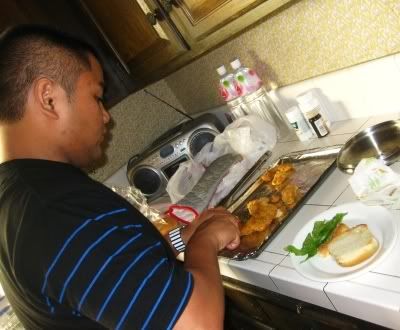 The feast. Jasmine made bean dip. Helen brought homemade shrimp and pork eggrolls. Bruce brought spicy italian pasta. Kevin & Sheryl made a cake. Jenny brought store-bought soup. Fail.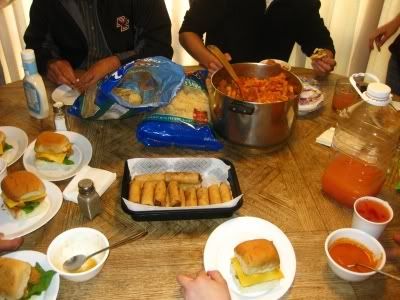 It's like a family dinner.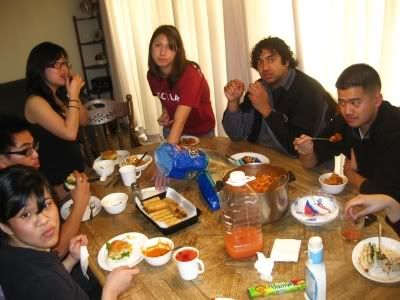 A shot of the crew before Kevin leaves for med school in Granada. Safe trip dude. We'll see you in a few months.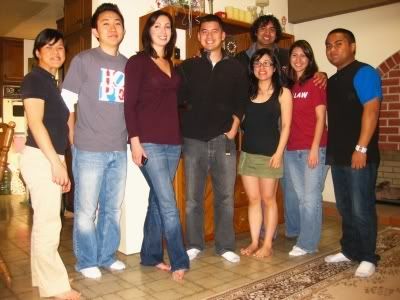 And of course Iron Chef Mike had to top us all with his dessert dish.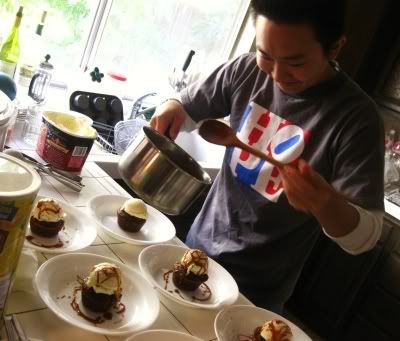 Chocolate brownie cakes (from scratch) topped with vanilla ice cream, caramel (from scratch), and roasted pecans. Thanks for the tag Bruce.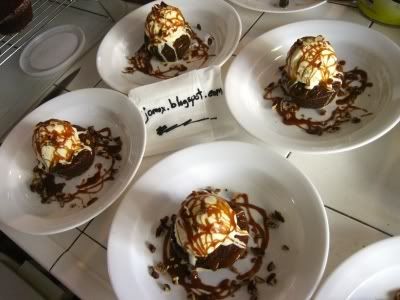 A clossup of his art. This was much better than the pizookie at BJs. Michael also requested a shoutout to both Jason Kapoor and Marian. I'm not sure why.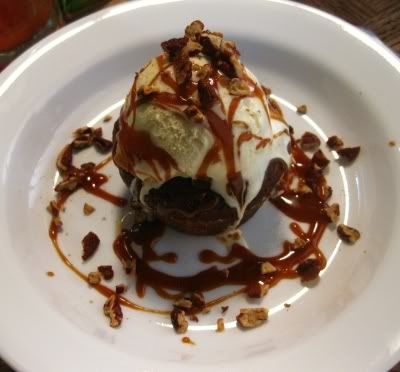 We were also catching plays from the Chargers/Steelers game. Bruce looks like he just got caught masturbating. Chargers lost btw.
Cesar came by a little bit later and made pollo con salsa verde. No pictures of it, but trust me when I say that it tastes orgasmic in my mouth. (What?)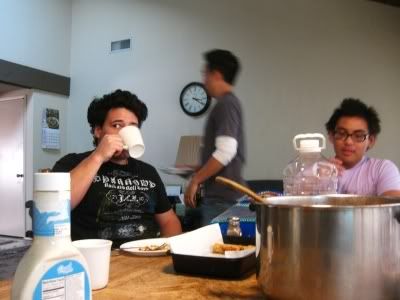 We also checked out
Scarface's new video High Note
. Not safe for work that's for sure.
Thanks for having us all over Michael. I know you just savor these moments with us in which we drool over your food and boost your ego. F**ker. Love ya!