Green laces on these are best.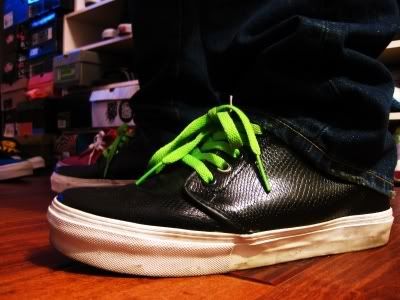 So today I went to Bruce's house to watch both the Falcons/Cardinals game (sorry for your loss Bruce; Matty Ice still did pretty well) and the Chargers/Colts game.
No pictures of the food. We each had a footlong sandwich from Subway with Flaming Cheetos (which make me go CRAZAYY!) and Arizona Iced Tea during the first game. Then my bro came by after work with 2 pepperoni pizzas from Little Caesar's ($5 each!). I'm gonna have the worst sh*ts tonight and tomorrow morning.
A few pictures courtesy of the Associated Press. Rivers going the extra yard for the first down.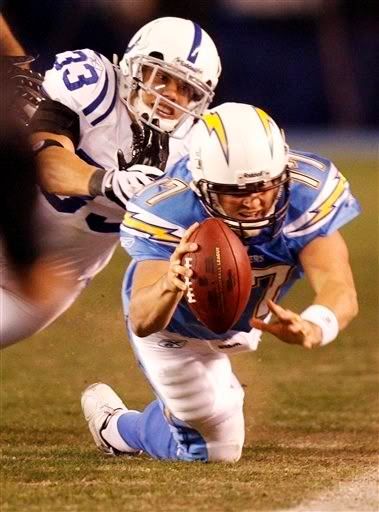 After the Kaeding FG, the game went into overtime. The Chargers had an amazing OT drive. SPROLES FOR THE SUPER WIN!!!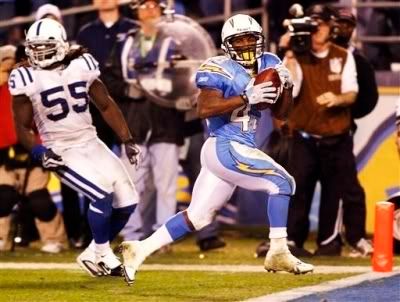 UGHHHHH SONNN!!!
Colts 17, Chargers 23! Let's also not forget that Scifres had some MONEY punts to put the Colts 3-and-out on a few possessions. (Check the recap
HERE
.)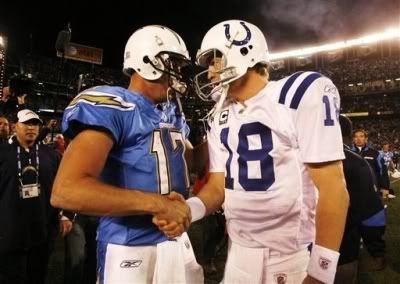 Bring it.